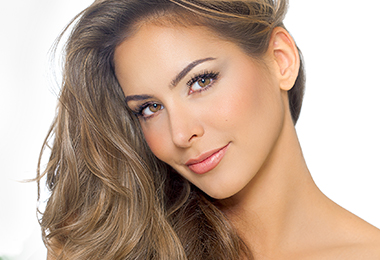 About Our Surgical Center
Our Accredited surgical Center, The Georgia Institute For Plastic Surgery, operates exclusively for the purpose of providing surgical services and is licensed by the Department of Health Services of Georgia State. The goals of our surgical facility are:
To deliver and maintain the highest quality of cost-effective care to patients
To provide for the safety and welfare of patients and staff
To develop policies and procedures that will result in accreditation by the State of Georgia
To periodically evaluate methods so as to improve services offered to the community
Located in Savannah, Georgia, our center serves to provide the utmost care to all patients undergoing surgical procedures at it. The Georgia Institute For Plastic Surgery Center is fully licensed and accredited by the The American Association for Accreditation of Ambulatory Surgery Facilities, Inc. (AAAASF). Achieving accreditation means that we have undergone a thorough review of our policies and have met nationally recognized standards to offer the highest quality of health care. We believe that our AAAASF accreditation further represents our commitment to provide the highest standard of care to our patients and our desire to be recognized as a leader in cosmetic and reconstructive surgery.
From the AAAASF:
Knowing that a facility is accredited by AAAASF assures you that extra steps were taken to foster a safe environment for your medical or surgical care. Your safety is the primary concern during any medical or surgical procedure.
Whether you are having a minor outpatient medical procedure or a more complex medical surgery, education is the key. Find out as much as you can about the procedure, the medical specialists required for the procedure and the facility where you will have the procedure performed.
Medical or surgical safety is a product of:
A qualified physician or medical specialist
A fully equipped and safe facility
An appropriate candidate for the procedure
Most operations are not emergencies and are considered elective surgery. This means you have time to learn about your operation to be sure it is the best treatment for you. You also have time to work with your physician to make the surgery as safe as possible. Being actively involved with your physician can greatly improve the outcome of your health care.
Your regular doctor, or primary care physician, may be the one who suggests that surgery may be required and may refer you to a specialist for further care. You may also want to find other physicians and specialists to obtain a second opinion and confirm if surgery is the right treatment for you. You might want to ask friends or coworkers for the names of physicians they have used.
Asking questions and providing information to your doctor and other care providers can improve the quality of care you receive. Talking with your doctor builds trust and leads to better results, quality, safety and satisfaction.
Quality health care is a team effort. You play an important role. One of the best ways to communicate with your doctor and health care team is by asking questions. Because time is limited during medical appointments, you will feel less rushed if you prepare your questions before your appointment.
CMS Certification #11-C0001093
American Association For Accreditation of Ambulatory Surgery Facilities,Inc. Certification #1717
Department of Human Resources State of Georgia Permit #025-119
Click here to verify licensure & standing with the GA Med Board
Our Locations
Click on red balloon for directions