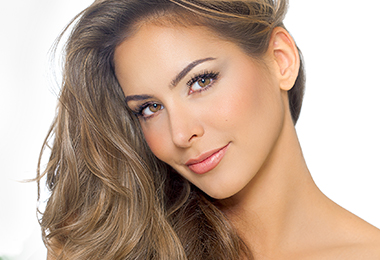 Breast Reconstruction Surgery in Savannah
Locations Also in Hilton Head, Statesboro & Effingham
Watch What Our Patients Are Saying About Breast Reconstruction
The board-certified surgeons of The Georgia Institute For Plastic Surgery have years of experience working with breast cancer patients to restore the appearance of one or both breasts. Deciding whether to have reconstructive surgery is a delicate decision and our surgical team is happy to consult with candidates and explore their options. Learn a little more about breast reconstruction, and schedule a consultation at our Savannah plastic surgery practice to get more details.
What Does Breast Reconstruction Treat
Breast reconstruction restores one or both breasts after cancer or extreme trauma. Women have several choices to make about breast reconstruction. The plastic and reconstructive surgeons at The Georgia Institute For Plastic Surgery will explore all available treatment options and make recommendations based on a patient's specific goals and needs. There is a heavy emotional component to breast reconstruction surgery and our entire team is sensitive and supportive during the experience.
Breast Reconstruction Candidates
Breast reconstruction candidates are usually women who have had their entire breast(s) removed with mastectomy. Others lose their breasts to trauma. The physical and emotional health and stability of the breast reconstruction candidate is important and should be considered carefully by the patient and her doctors. Other factors of candidacy include the stage of breast cancer, the type of cancer treatment, amount of tissue available for a flap, whether one or both breasts require reconstruction and the size of the natural breast.
Breast Reconstruction Risks
Breast reconstruction, like any surgical procedure, has the potential for complications. Though rare, complications are always a possibility. Potential complications include infection, bleeding, poor wound healing and anesthesia-related complications.
Breast implants carry some unique risks. The most common risk of breast implants is capsular contracture, in which the scar or capsule around the implant tightens and squeezes the implant, causing the breast to feel hard. Breast implants may also leak or rupture. Our surgeons can speak to you about these risks in more detail during the surgical consultation.
Breast Reconstruction Surgery Initial Consultation
The surgical consultation is critical in the planning process. During the consultation, you'll sit down with our reconstructive surgeons and discuss your medical history and your goals and expectations of surgery. Our surgeons will conduct a physical evaluation and recommend a suggested treatment plan. The treatment plan will outline the type of procedure that will be carried out and the techniques to be used. If implants are being placed, the surgeon will review the types, shapes and sizes of the implants available.
It's important to determine the right time for the surgery. Some women want their breast reconstruction performed immediately after mastectomy. Others want to wait to heal from mastectomy before having their breast(s) reconstructed. Or, they may need to postpone immediate reconstruction to undergo radiation to the chest area after breast cancer surgery. These options should be discussed with the oncologist and plastic/reconstructive surgeon.
Many medical insurance carriers cover breast reconstruction after breast cancer, but individual policies may vary. Check with your insurance provider to determine coverage. If so, the staff at The Georgia Institute For Plastic Surgery can help you with the paperwork.
Pre-Surgery Instructions
Women should prepare mentally for breast reconstruction surgery. Talking with other women who have been through the experience is a great way to get an idea of what to expect. Also, our surgeons and office staff are always available to answer questions and address any concerns.
Our surgeons will provide specific instructions for the pre-operative preparation stage, including guidelines for eating, drinking, smoking and medications. We will request that you arrange for a caretaker to drive you home or to a recovery facility after surgery, and stay with you for a few days as you recover.
Where Your Surgery Will Be Performed
Your breast reconstruction surgery will be performed in a hospital, our Savannah plastic surgery facility or an accredited outpatient surgery center. If your procedure is performed in a hospital you might stay there a day or two to recover.
Types of Anesthesia
Breast reconstruction is most often performed with general anesthesia. A certified anesthesiologist will administer the anesthesia and monitor you during the surgery to ensure safety.
Breast Reconstruction Surgery Details
Breast reconstruction takes several hours, and the technique(s) used will vary. There are several approaches the reconstructive surgeon can opt to take. The new breast(s) may be reconstructed using the patient's own tissue and skin, or artificial implants.
Saline or silicone breast implants may be used either on their own or in conjunction with a flap technique in which the patient's own tissue and skin is used to create the breast mound. This depends on whether there is enough tissue left after mastectomy to support and cover the implant.
If the tissue and skin remaining after mastectomy cannot support and cover the implant —and it often can't — a temporary tissue expander may be placed. The tissue expander helps women with tight chest skin and muscles prepare for the placement of permanent implants by gradually stretching the skin. The tissue expander is slowly filled through an internal valve over a period of four to six months.
If the surgeon opts for a flap procedure, a section of tissue is detached, but remains connected to its blood supply, and slides underneath the skin to its new location on the chest. This increases the chances of a successful tissue transplant, since it is attached to its original source.
A TRAM (transverse rectus abdominus musculocutaneous) flap procedure takes a section of muscle, fatty tissue and skin from the lower abdomen and tunnels it under the skin to the chest area to reconstruct the breast. If the blood vessels have been cut, then they will be reattached to blood vessels in the chest. The added benefit to the TRAM procedure is the removal of excess fat from the stomach (in essence, a tummy tuck). However, this is not a suitable option for a woman who does not have a lot of abdominal tissue.
A latissimus dorsi flap procedure uses a section of muscle, skin and fatty tissue from the back to reconstruct the breast. The flap is detached and slid through a tunnel under the skin to the chest, where it is shaped into a natural-looking breast. Any detached blood vessels will be reattached. The flap may produce a complete breast on women with naturally small breasts, or it may be used in conjunction with an implant to produce a bigger breast.
Free microscopic tissue transfer transplants living tissue from one region of the body to the breast, disconnecting it from its original blood supply. If insufficient tissue is used, an implant may be necessary to construct the breast mound.
Nipple and areola reconstruction are the final step in breast reconstruction, performed after the reconstructed breast has healed. Tissue may be taken from the newly created breast, opposite nipple, ear, eyelid, groin, upper thigh or buttocks. Tattooing may be performed to create the areola.
The SPY System
Our surgeons will use the SPY Elite System to identify tissue with good blood supply. This technology helps the surgeons determine which tissue has the best chances of creating a viable breast, and which tissue to avoid altogether. In many cases, using the SPY system helps a surgeon decrease the risk of a tissue flap not surviving, leading the patient to require additional reconstructive surgeries.
How to Ensure Reconstruction Surgery Results
You'll be wrapped in bandages and dressings and will wear a surgical bra for a period of time following the procedure. The reconstructed breast(s) and donor tissue area will feel sore, bruised and swollen. We will provide instructions for caring for the incisions, and provide prescriptions for pain medications to alleviate discomfort. In the days immediately following the surgery, it's important to get plenty of rest, to keep the incisions clean and dry and to attend all scheduled follow-up appointments with your surgeon. We will advise when it is safe to return to normal activities and exercise.
Once the bandages and dressings have been removed, you'll wear a support bra for several weeks. You may find that some breast sensation returns and that the incision lines fade. It's critical to remain consistent with breast examinations and mammography. If implants have been placed, there are special radiography facilities that are equipped to perform mammograms on women with implants.
For many cancer survivors, breast reconstruction gives them a piece of mind and improves their self-image tremendously. Though a very personal decision, a lot of women are grateful that the procedure is able to restore a normal appearance to their breasts.
Other Breast Enhancement Procedures
In addition to breast reconstruction, the board-certified surgeons of The Georgia Institute For Plastic Surgery treat Savannah breast reduction, breast augmentation and breast lift patients. Please explore our website to learn more about these procedures.
Our Locations
Click on red balloon for directions