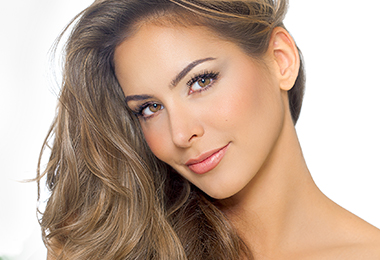 Eyelid Surgery (Blepharoplasty) in Savannah
Locations Also in Hilton Head, Statesboro & Richmond Hill
Watch What Our Patients Are Saying About Eyelid Rejuvenation
Our surgeons have treated many Savannah blepharoplasty patients, as well as patients from across Georgia and South Carolina. In the paragraphs below, they describe this popular procedure.
What is Blepharoplasty
Blepharoplasty, otherwise known as eyelid surgery, is designed to remove fat, skin and muscle, as necessary, from the upper and lower eyelid to improve droopy eyelids or puffy bags below your eyes. Blepharoplasty may be performed to assist with aging or because of a natural deformity.
Blepharoplasty cost
| | |
| --- | --- |
| Blepharoplasty: | |
| Upper or Lower Eyelids | $3000 – $3650 |
| Upper AND Lower Eyelids | $6000 – $6180 |
Blepharoplasty Surgery Pre-Surgery Details
Your consultation in our office will help set reasonable expectations for the outcome of the blepharoplasty procedure. It is important to inform your surgeon if you smoke or are taking any prescription drugs, over the counter medications, vitamins or supplements. You should especially inform your doctor if you are taking aspirin or other drugs that affect blood clotting. Our surgeons will review your medical history to accommodate for any medical conditions requiring attention before, during or after the procedure. These medical conditions may include, but not be limited to: uncontrolled high blood pressure, blood clotting problems or the tendency to form excessive scars. Your vision will be tested and you may need to see an ophthalmologist before undergoing the eyelid surgery procedure. You may be required to cease certain medications and/or take other medications prior to and following the procedure. You should feel renewed with a fresh, new look after a blepharoplasty procedure.
About The Blepharoplasty Procedure
Blepharoplasty procedures are individualized to meet your specific goals. The procedure may be performed in a hospital or one of our state-of-the-art outpatient surgery centers, such as our Savannah plastic surgery center. Each procedure typically takes one to two hours, and is usually performed under local anesthesia with sedation medication. Most people can usually return home the day of the procedure. The procedure may be performed alone or in conjunction with other procedures when necessary.
Blepharoplasty Post Surgery
You will need someone to drive you home following the procedure and may require assistance with daily living activities for the next couple of days. Stitches are usually removed within two to five days of the procedure. You will not be able to do strenuous activity for approximately one week following surgery. You will be able to do desk work in three to seven days. You will be advised to refrain from saunas and hot tubs for several months.
Complications may occur with any medical procedure, and can include: hematoma (a blood clot), infection and an adverse reaction to anesthesia. The most difficult problem post operatively has to do with dry eyes. You will be given drops and ointment to use until the swelling from your surgery subsides. Yet, complications can usually be managed by your surgeon. In addition, you may feel some temporary numbness after the procedure. Complication risks are reduced by following the pre- and post-operative instructions provided by your surgeon.
Other Facial Cosmetic Surgery Procedures
In addition to eyelid surgery, our plastic surgery specialists have also treated many Georgia rhinoplasty, forehead lift, rhinoplasty, neck lift and face lift patients. Please visit these other pages in our website to learn more about other facial cosmetic surgery procedures.
Our Locations
Click on red balloon for directions