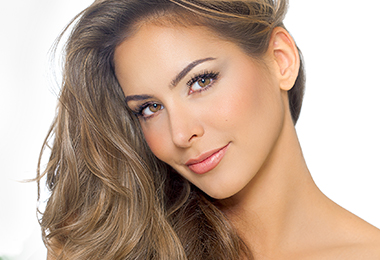 *Actual Patient
Written Patient Testimonials

MISSION STATEMENT
"To be the practice of choice providing the highest quality care at the most reasonable cost with service that goes beyond the expectations of those we serve."
An Interview with Donna, Our Model Spokesperson
GIPS: Why did you want cosmetic surgery?
Donna: After having two children I wanted my pre-pregnancy figure back.. I breast fed both of my children and I had lost all of my breast tissue. I wanted to be able to go to a store and buy clothes that fit me properly. It was very embarrassing wearing a swim suit being so thin and flat on top!!
GIPS: Are you satisfied with your results?
Absolutely. I believe there is a misnomer about having a breast augmentation. When people find out what I did they think I must not have gotten my monies worth because I am not voluptuous. That is why I am so happy. The physician really took the time to talk with me to find out what I wanted. That was very important to me. I am very active and like to run. Having very big breasts would not have made me feel comfortable. All of my expectations were met.
GIPS: How was your experience at The Georgia Institute For Plastic Surgery?
Wonderful. From the first minute that I walked into the office I was at ease. The office staff were very friendly and helpful – from the front desk receptionists to the nurses.
GIPS: What do you think is the most important part of having "cosmetic surgery"?
Choosing the right physician for you. One who makes you feel comfortable and establishing a trust with that person.!
Read excerpts from letters of our many satisfied customers:
"…thank you! I went swimsuit shopping…For the first time in years I had a choice in suits and felt good about how I looked…I ended up buying a two-piece!! "
" There are not sufficient words to express my appreciation for all you have accomplished for me…People who have known me for many years stop me on the street and tell me how wonderful I look…Thank you, thank you! "
" Please accept this small expression of my overwhelming gratitude for all you've done for my son, John…I thank God and I thank you for using your skill and expertise to save John's hand. "
"…I appreciate the beautiful job you did with my surgery and also for the "extras" you corrected to give me a finished product I would love. "
"…how pleased I am with your work. The scarring in so minimal…the surgical results are outstanding. Thank you for preparing me and following though."
"…thanks for a great job on my nose…You did a beautiful job…you and your staff showed me so much warmth, kindness and caring. "
" Thanks for my pretty new set. I feel like a young, sexy lady. "
" The work you did on my nose had made me so happy, and the final results aren't even here yet!…Because of you, my life is forever changed for the better."
Our Locations
Click on red balloon for directions