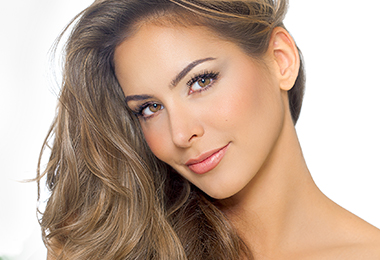 William H. Dascombe, M.D.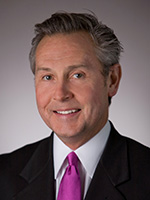 Dr. William Dascombe is a plastic surgeon in Savannah, GA that has received an extensive number of awards and accolades for his exceptional cosmetic and reconstructive surgical care. Dr. Dascombe was recognized with the 'Best Cosmetic Surgeon in Savannah' award in 2011, 2012, 2013, and 2014 by Connect Savannah and the 'Best of Savannah' award in 2013 by Savannah Magazine. Read on to learn more about Dr. Dascombe.
Cosmetic and plastic surgery is a balance of artistry, surgical skill and medical judgment. In the right hands, changes can be safely made to foster renewed confidence and increase self-respect, enabling you to feel better about yourself.
An excellent surgical result begins with knowing what you think and feel is beautiful. This is often intensely personal. Our consultation will provide me with the opportunity to discuss your desires for change carefully and provide you with options to ensure that you make an informed decision.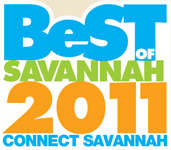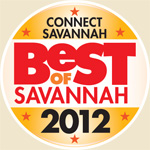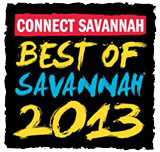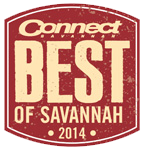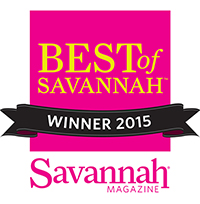 Experience
Dr. Dascombe is board certified by the American Board of Plastic Surgery and graduated in the top 10% of his medical school class. His 18 years of formal study after high school have taken him from North Carolina to Virginia, Pittsburgh, Austria, Switzerland, France, Belgium, and finally, Savannah.
Over the past 20 years, Dr. Dascombe has performed more than 20,000 operations on children and adults. He specializes in cosmetic surgery and skin cancer surgery. His experience with cosmetic surgery is extensive as he has performed over 2,500 breast augmentations, 1,000 breast lifts, 1,000 breast reductions, 750 tummy tucks, 500 liposuctions, 150 facelifts and 100 rhinoplasties. Dr. Dascombe has performed more than 10,000 skin cancer procedures.
In addition to serving patients from Savannah, Statesboro and Vidalia (where he has office locations), Dr. Dascombe also treats patients from Europe, South America and Africa, who have travelled to Savannah to have their cosmetic surgery performed by him.
William H. Dascombe, M.D.
Ronda
Body Contouring
Specializing In:
Facial Cosmetic Surgery
Facelifts
Forehead Lift or Brow Lift (Endoscopic and Coronal)
Necklift
Eyelid Surgery
Nose Reshaping (Rhinoplasty/Septoplasty)
Ear Reshaping
Lip Augmentation
Restylane, Botox, Obagi Skin Care
Facial Peels
Breast Cosmetic Surgery
Breast Augmentation
Breast Lift
Breast Reduction
Removal of Ruptured Silicone Implants
Breast Reconstruction
Body Cosmetic Surgery
Tummy Tucks
Around-the-World Tummy Tucks
Liposuction
Thigh and Arm Lifts
Other
Carpal Tunnel Surgery
Spider Vein Treatment
Mole and Skin Cancer Removal
Office Locations
Dr. Dascombe's primary plastic surgery office is located in Savannah, Georgia. His secondary office is located in Statesboro, Georgia. Dr. Dascombe has been a plastic surgeon in his Statesboro office for over 18 years. He has also been serving as a Vidalia plastic surgeon for more than 10 years. He addresses the skin cancer and cosmetic surgery needs of those who live in Claxton, Hazlehurst, Metter, Swainsboro, McRae, Sylvania and Baxley.
Honors
Alpha Omega Alpha: graduated in the top 10% of his medical school class-1986
Robert H. Ivy Award for Plastic Surgery-1994
American College of Surgeons Award-1992
The Eunice Baxter Award-1991
The Upjohn Achievement Award-1991
The Sir William Osler Award-1991
Resident's Day Scientific Forum Award-1990
Roche Basic Science Award-1990
American College of Surgeons Award-1990
The Sir William Osler Award-1987
Who's Who Among College Students, Davidson College-1981
Voted Best Cosmetic Surgeon by the readers of Savannah Connect-2011
Voted Best Cosmetic Surgeon by the readers of Savannah Connect-2012
Education
Davidson College
East Carolina University School of Medicine
Medical College of Hampton Roads: 5-year general surgery residency
University of Pittsburgh: 3-year plastic surgery residency
Austria, France, Belgium, Switzerland: fellowship in cosmetic and reconstructive surgery
Personal
Dr. Dascombe is married with two children. He is an Eagle Scout, and a student of the piano and pipe organ. He enjoys running, golf, swimming, biking and adventure travel.
Reviews
Our Locations
Click on red balloon for directions