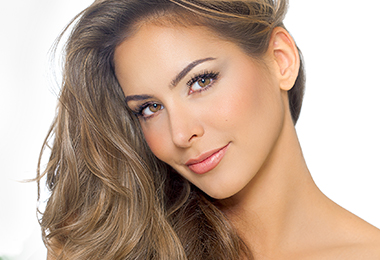 Joe Campbell, M.D.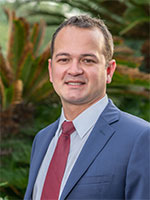 Dr. Joe Campbell ​is board certified by the American Board of Plastic Surgery. He earned his medical degree at the University of Alabama School of Medicine and completed his general surgery residency and fellowship in plastic surgery at the University of Florida. In addition to being highly trained and skilled in various plastic surgery procedures, Dr. Campbell has experience and special interest in breast reconstruction, microvascular surgery and wound care. The esteemed surgeon won the Woodward Award for Best Clinical Surgery Chief Resident and is a member of the American College of Surgeons and American Medical Association.
Education
University of Florida, Chief Resident
University of Alabama, School of Medicine
Florida State University
Honors
Woodward Award for Best Clinical General Surgery Chief Resident – 2014
American College of Surgeons Clinical Congress, Poster of Outstanding Merit Medical – 2008
Sudent Research Day, Best Poster in Sugery – 2007
NHI Short Term Training Grant, Research Fellow – 2006
Certifications
Board Certified – American Board of Plastic Surgery
Professional Memberships
American College of Surgeons
American Medical Association
American Society of Plastic Surgeons
Southeaster Society of Plastic and Reconstructive Surgeons
Woodward Society
Specializing In:
Breast Reconstruction Surgery
DIEP Flap
Latismus Dorsi Flap
TRAM Flap
TUG Flap
Reconstruction with Implants
Breast Augmentation
Breast Lift
Breast Reduction
Body Cosmetic Surgery
Abdominoplasty
Autologous Buttocks Lift
Brazilian Buttocks Lift
Body Lift
Liposuction
Facial Cosmetic Surgery
Facelift
Minimally Invasive Mid-Facelift
Necklift
Eyelid Surgery (Blepharoplasty)
Botox, Facial Fillers
SCITON Laser Resurfacing (HALO, BBL, Forver Young)
Browlift
Rhinoplasty/Septoplasty (Nose)
Lip Augmentation
Otoplasty (Ear)
Facial Peel (TCA)
Obagi Skin Care – Medically Supervised
Skin Cancer and Mole Removal
Hand Surgery
Hand and Microsurgery
Complex Surgery of the Hand
Nerve Reconstructions and Decompression
Fractures and Arthritis
Endoscopic Carpal Tunnel Release
Congenital Hand Differences
Radial Forearm Free Flap
Trigger Finger
Tendon/Nerve Repair
Carpal Tunnel
Work Related Injuries
Other
Head and Neck Reconstruction
Micro Vascular Surgery
Wound Care
Personal
Dr. Campbell enjoys travel, ice hockey, surfing, and playing the guitar.
Reviews
Our Locations
Click on red balloon for directions